WEBINAR, NOVEMBER 11TH, 2021 - 10AM CET

Value added financial services for SMEs

SMEs, and in particular micro and small companies, are an important part of the European economy. This segment includes over 25 million companies, with a total turnover of over €10bn.

October 13th, 2021 / 9.30am - 11.30 am

The Digital Transformation of Credit Risk: A Disruptive Revolution

CRIF Information Bureau Jamaica is delighted to invite you to "The Digital Transformation of Credit Risk: a Disruptive Revolution", an online event to discover new digital solutions with the objective of enhancing the overall customer experience.

17/08/2020

The Road to Economic Recovery

The Private Sector Organisation of Jamaica (PSOJ) presents a Digital Conference CROSSING THE CHASM: THE ROAD TO ECONOMIC RECOVERY August 14, 2020 9:00 AM - 5:00 PM

21/09/2017 09:00:00

Enhanced Credit Score Forum

"Enhanced Credit Score Forum"
• How to use a Credit Score to support the Decision Making Process
• Can I rely on the Credit Score?
• Can it be used to make Automated Credit Decisions?
These and other questions will be addressed at this must attend forum
Thursday, September 21, 2017
8:30 - 12:00pm
Terra Nova All Suite Hotel
17 Waterloo Road
Kingston 10

Kingston 18/7/2017

CRIF on Gleaner Jamaica

At CRIF Credit Bureau, we offer a number of Personal Solutions, designed to help individuals better, and more effectively manage their Credit Score and keep a close eye on the activity on your Credit Report. All of our Consumer Solutions are aimed at improving your quality of life while giving you peace of mind.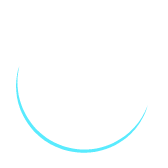 ---