Borrowers sceptical, but credit bureau a hit with loan companies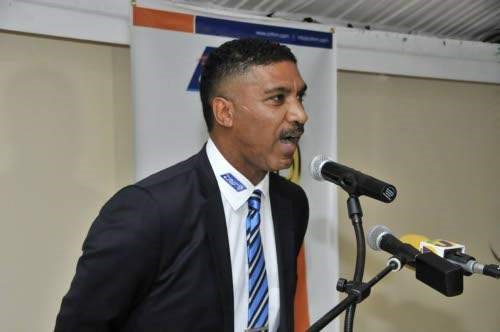 Borrowers may be sceptical about the benefits of credit reporting, but the idea has been embraced by several financial institutions, according to Terrence Cooper, CEO of CRIF NM, the country's leading credit bureau.
CRIF NM has been receiving positive feedback from companies which have seen "an increase in loan repayments and a significant decrease in bad debts", Cooper told the Jamaica Observer.
"We have companies which say they have seen significant improvements since they have been using credit reporting for a year or so. A — they have been making better assessments of who they should lend money to, as now they have an unbiased and objective means to assess a person's creditworthiness, and B — people are now aware that how they pay their bills will affect them in the future as far as getting a mortgage or student loan. So people are more diligent and responsible in how they pay their loans," said Cooper.
Meanwhile, consumers are still ignorant and reactive about their credit scores, Cooper said, although the Act mandates that citizens are entitled to one free credit report every calendar year.
"As Jamaicans we like to be secretive and we don't want people to know our business. When there is discussion about your information at the hands of an institution, people are somewhat sceptical," Cooper told Sunday Finance.
He noted that prolonged scepticism has caused many Jamaicans to continue to distrust institutions because they feel that their information is not secure.
"This information cannot be released without your consent. It is the fundamental principle of the Credit Reporting Act that you cannot access my credit information unless I give it to you with my permission.
"So this is information that you have put out there. No one has tapped your phone or invaded your privacy. All we do is correlate that information into a report and we don't release it until you have signed or given your permission," stressed Cooper.
In response to consumer concerns that some credit reports are flawed, Cooper said it is incumbent on the debtor to report any errors to the respective agencies so that the information can be corrected. Errors can come up when a person applies for a loan, looks at their credit report and realises that something isn't accurate. "Then we can take the necessary steps to fix it," said Cooper.
The Credit Reporting Act was passed in 2010, allowing the sharing of credit information between credit bureaus and lenders to determine a loan applicant's creditworthiness.
Since the company started in 2013, more than 80 credit information providers (CIPs) from various financial institutions, private companies and government agencies, such as the Students' Loan Bureau and the National Housing Trust, have registered with the agency.
That number will soon increase as the Jamaica Public Service and FLOW are expected to start accessing and providing information to the credit bureau.